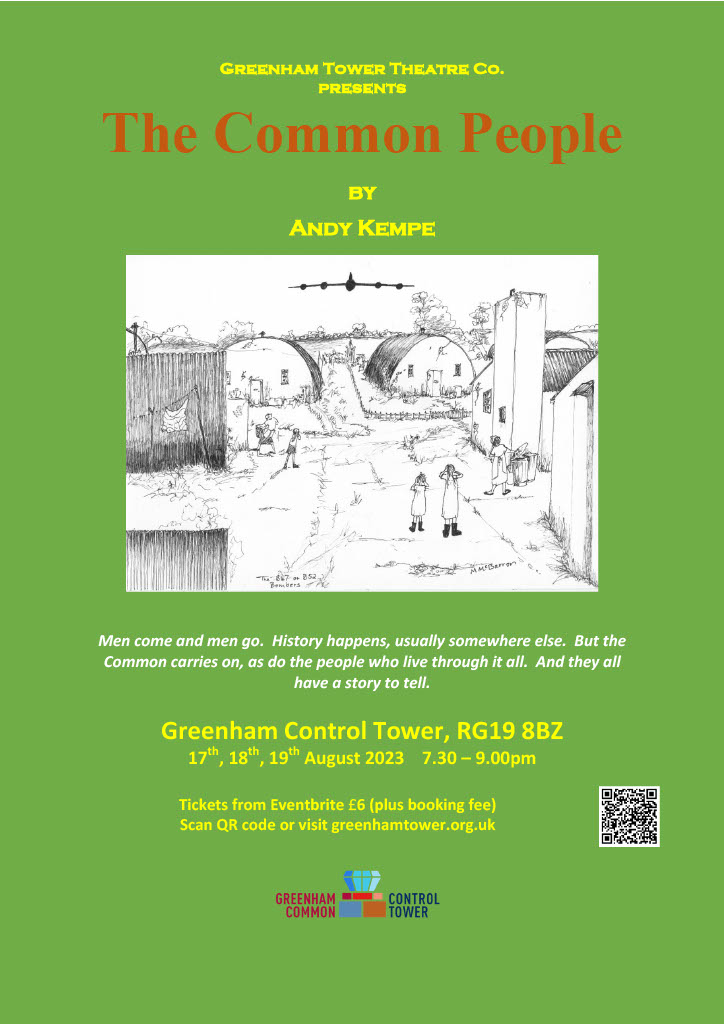 Greenham Tower Theatre Co present: "The Common People" - A play by Andy Kempe
Men come and men go. History happens, usually somewhere else. But the Common carries on, as do the people who live through it all. And they all have a story to tell.
The play, written by Andy Kempe, wittily references sources from Shakespeare to the Two Ronnies to illustrate some of the historically important events that have taken place on the Common.
More poignantly, it relates the hard circumstances in which some families were brought up in the shadow of the USAF base in the early 1950s by using the words and drawings of local artist Maureen McBarron.

Please note - The play will be performed outside under cover of a marquee. Please dress appropriately for weather conditions. Dates: 17th / 18th / 19th August 2023
**SCAM WARNING - PLEASE NOTE***Please only purchase tickets through our Eventbrite link. DO NOT purchase tickets from anybody offering tickets in the comments section. Anybody offering tickets through this method will be blocked and banned. Tickets on sale now!