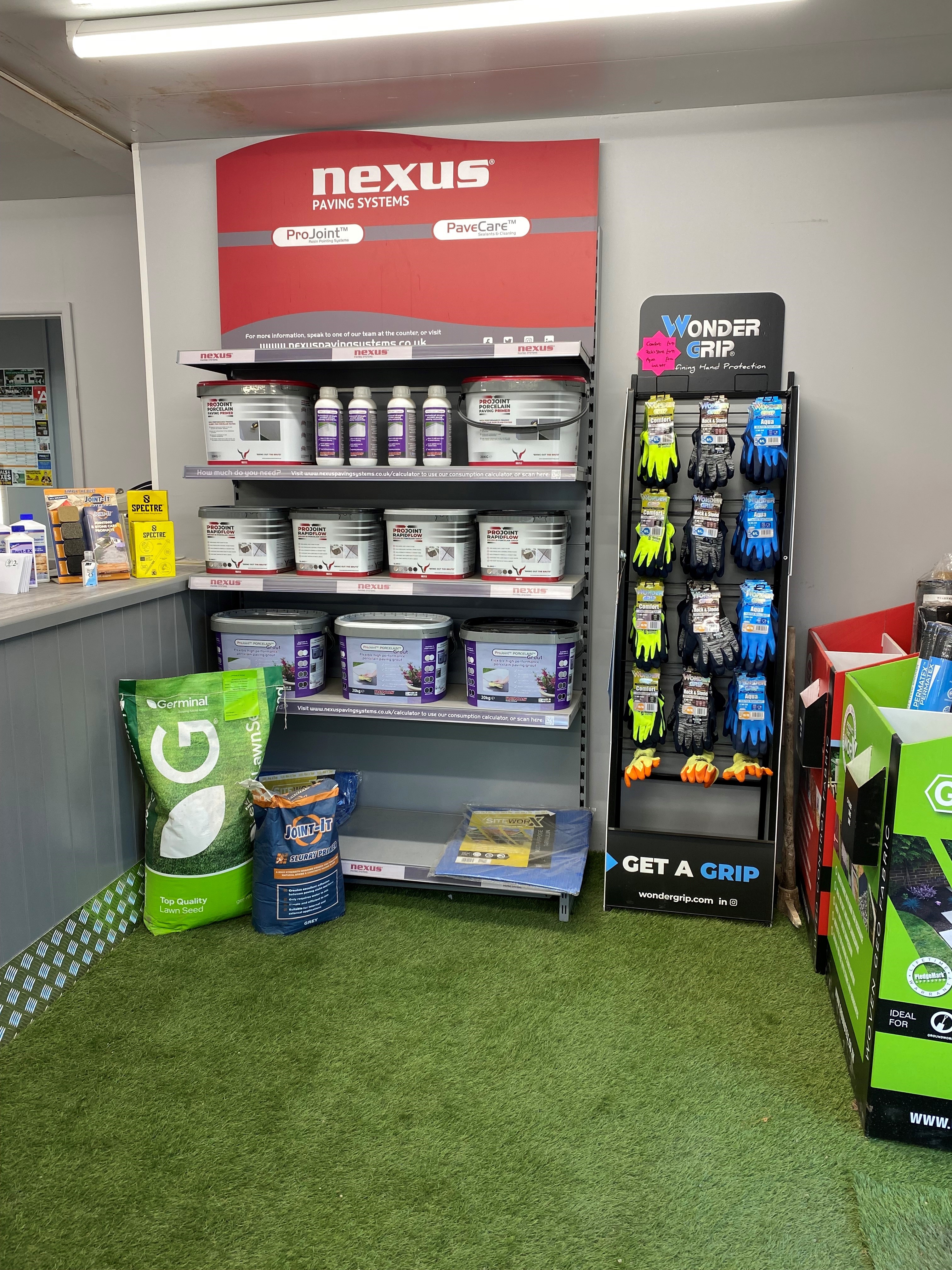 With our newly refurbished depot at Newbury we have been able to create a shop area and introduce some new products, here is a highlight of some of the new additions and old favourites to pick up when you are here.
Wondergrip Gloves - We now stock three types of Wondergrip Gloves including:
Comfort - A general purpose glove with a double latex coating and a thin and soft liner for ease of movement and dexterity without losing the high grip performance.
Rock & Stone – Specially designed for heavy work offering triple resistance to heat, cold and cuts, the durable latex gives increased resistance around the thumb with a non slip surface for outstanding grip.
Aqua - These waterproof gloves have an ultra flexible coating to give unparalleled grip and strength in dry and wet conditions, keeping your hands dry and comfortable.
Core Plus Diamond Blades - Got a blunt blade? no need to worry you can replace them here. Core Plus are specialists in diamond cutting and we now stock 2 of the most popular blades both manufactured to EN13236 standards :
General - This blade is ideal for concrete and natural stone paving, bricks and breeze blocks perfect for landscaping jobs.
Hard Tile – For those tougher paving slabs like porcelain, granite and marble these hard tile blades will make easy work of the cutting to fit the perfect patio.
Growtivation Ground cover - We have been Growtivation stockists now for a number of years, now it's easier than ever to grab what you need when you're in visiting us with our most popular options in store.
Groundtex - This multi-purpose woven geotextile fabric can be used for weed suppression and ground stabilisation in both soft and hard landscaping schemes.
Weedtex - This standard duty weed control fabric offers very effective weed control whilst allowing nutrients and water through to promote healthy plant growth.
Everbuild - We have a great selection of Everbuild products including-
SBR Bond to improve the water resistance and improves adhesion,
Accelerator and Frostproof Used to reduce the setting time of your mortar and provide frost protection during the curing process.
Contractors PVA is a multi-purpose primer, sealer, cement and plaster admixture that adheres to most common building and DIY materials. Ideal for priming and dust sealing on flaking surfaces
Mortar Admix is a plasticiser that replaces lime in the mix to provide an easy to work "butter like" consistency to the mortar and to prevent shrinkage, cracking and crazing during the setting process, for use in brick laying and plastering mortars.
Germinal Emerald Grass seed - Emerald MultiScape is an amenity grass seed mix that is suitable for all soil types. Available in 10kg
We also still stock the Pro-Joint Porcelain Primer and Grout and Joint-It Paving colour enhancer and slurry primer so have a browse next time you are visiting us!