Gravel: Perfect for All Seasons
20mm Bulk Bag, Gravel Supplier, South Cerney Gravel, Driveway Materials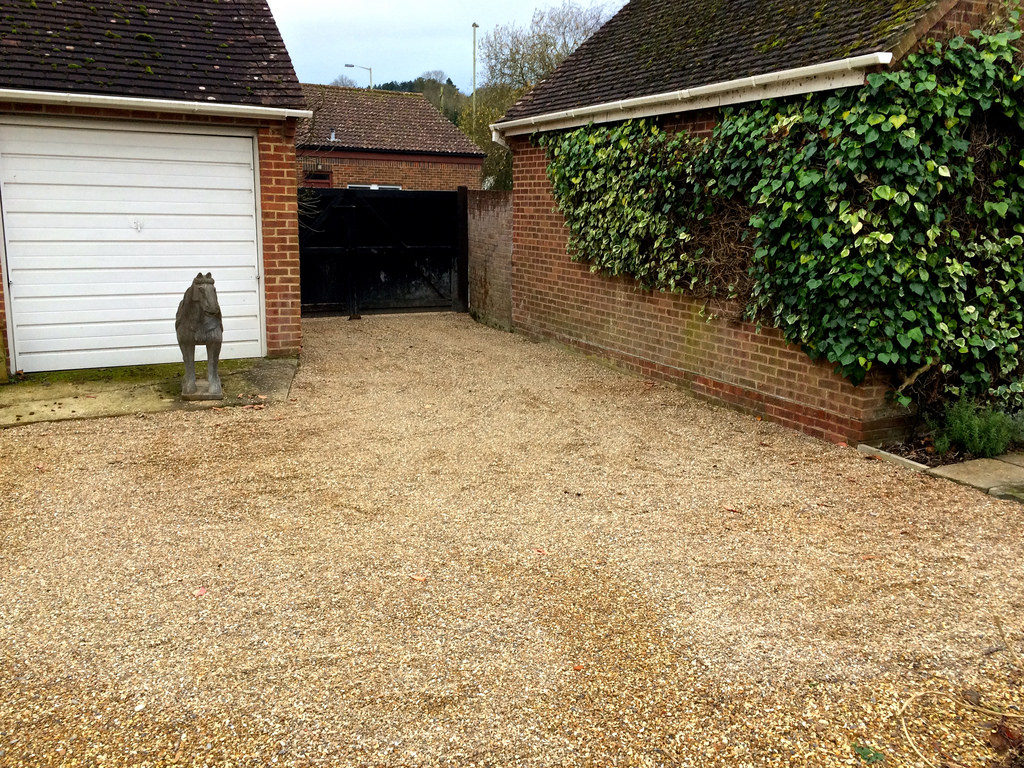 At Rivar Sand and Gravel you'll discover a range of gravels that captivate as they provide a practical landscaping solution. Whether you want 10mm chippings in loose small amounts or 20mm bulk bags; multi-coloured, contemporary and vibrant or traditional, elegant and subtle, we believe that you'll enjoy our quality gravels.
The ease of installation, low maintenance and durability of gravel makes it one of the most versatile and cost-effective options for professional landscapers, designers and DIY'ers.
What do you need your gravel to do?
We're proud stockists of locally quarried items, including Cotswold Chippings and South Cerney Gravel, to those from further afield. Devon Pink is warm and charming, and the stunning white Dolomite features a natural quartz content.
For paths and driveways, 20mm size gravel is less prone to compaction so it's better than 10mm for areas which face pedestrian or vehicle traffic. South Cerney Gravel is an excellent choice; it's 20-25mm chippings withstand pressure well.
The Thames Valley flint Moonstone and Toffee gravels also offer high performance levels. The Cotswold Chippings are less suited to path and driveway applications but provide sophistication in any garden.
Perhaps you have a statue and would like guests' eyes to be drawn to it; by selecting a lively blue-green, white and pink gravel like Flamingo this is guaranteed. When you want a serene backdrop for planting the delicious tones of South Cerney Gravel are ideal. For monochrome schemes, focal or party areas why not choose the black, white, brown and grey Moonstone Gravel.
Ask us about the suitability of a particular gravel for placement around ponds and water features. Products like the white dolomite can be prone to algae so are best used as a mulch or to disguise manhole covers.
Two benefits of gravel which other landscaping products cannot supply are the security; you'll hear anyone as they wander or drive on to the gravel, and the safety underfoot or wheel in the winter because ice and frost cannot form a sheer surface over the chippings.
Your local helpful resource
With delivery or take away on the day availability of most gravels, loose, 10 and 20mm half bulk bags of 450kg and 10 and 20mm bulk bags of 900kg to work with, plus 25kg for top ups or small projects, you can be confident in our team's commitment to helping you to achieve your plans.
We'll establish the perfect gravel for your practical and aesthetic needs and the quantities that offer you lasting exceptional performance.
Laying a discreet gravel framework product like Core Drive or Core Path enhances the visual impact and longevity of an installation. The strong framework allows the gravel chippings to rest in pods aiding tidiness and kerb appeal. The weed membrane fixed to the base removes time consuming weeding chores.
We've recently opened a Hare Hatch garden centre to add to our Tadley, Newbury and Windlesham sites so we're almost on your doorstep, no matter where you are in the region. Don't drive for miles to get the best deal – find it at Rivar Sand and Gravel.