Garden Ideas for 2019
Porcelain Paving, Teenager Dens and Zones, Warm Gravel Bulk Bags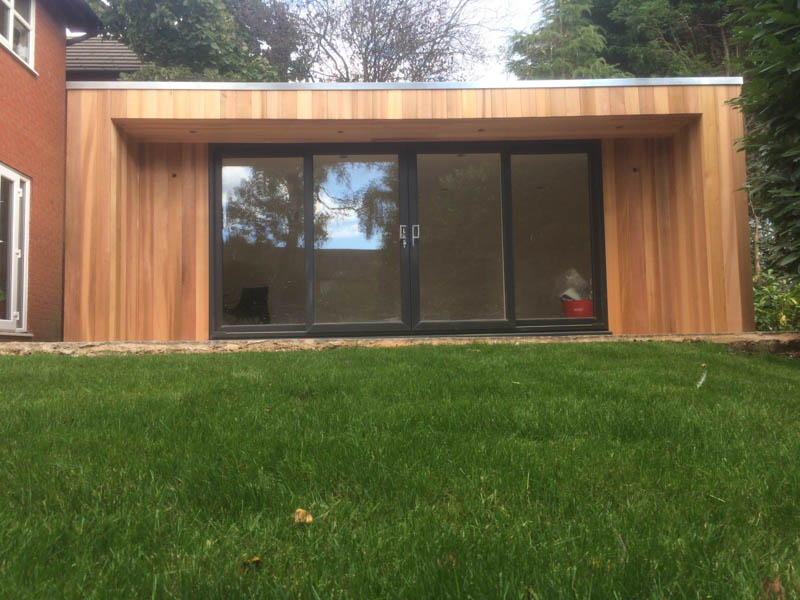 There are some exciting landscaping trends for 2019 so if you're tired of the landscaping materials you have installed or inherited, or the theme of your exterior space has lost its allure, our experts have been considering the 2019 garden trends. We're stocked and ready to leap in to action at our local garden centres; we'll help you to achieve your on-trend design.
Make 2019 the year that your garden fills you with inspiration, joy and enthusiasm. This doesn't have to cost a lot, even one change of texture or colour can deliver an astonishing aesthetic or functional enhancement.
Four Garden Trends for 2019
Indoor-outdoor continuity
If you believe that the exterior and interior spaces are separate design areas, think again. In 2019, bring the outdoors in and vice versa, through planting and landscaping materials which are exceptional interior design options. A perfect example of this is porcelain paving. It can be used in kitchens, conservatories and garden rooms as charmingly as on paths, patios and entertaining areas outdoors. As porcelain paving is available in an array of colours and finishes, including wood effect, there is a product on the market for every taste and budget.
You might also consider marble or travertine for an opulent feel.
Porcelain paving
Whilst continuity is a focus, porcelain paving itself is increasingly becoming the go-to landscaping material for designers, homeowners and professional landscapers. You're sure to fall in love with porcelain paving.
Polished, textured and wood effect finished non-porous porcelain paving is frost, fade, slip, watermark and stain resistant and it outperforms stone and timber alternatives. Porcelain demands minimal maintenance, is easy to install and it's cost effective. Porcelain paving offers the perfect marriage of practicality and aesthetics.
Our local garden centres have options including Mustang Black, Jura Beige, anthracite porcelain paving, Stone Blend golden porcelain and cinnamon, sandalwood or jasmine wood effect paving.
Crazy paving's return is probable in 2019; if that's too garish or irregular then you'll certainly prefer the elegance and crisp lines of porcelain paving.
Heat up the colour palate
Designers expect soft pink tones to be replaced by fuchsia this year.
Vibrant, zingy colours are a must in 2019 for planting and landscaping, so play with tones, mix and match textures and maximise the warmth. Luxuriate in a fashionable space. For example, why not look to the multicolour porcelain paving for your path and patio, in predominantly red and brown tints, alongside a pink gravel or use golden shades of garden furniture against rich Indian sandstone.
Teenager zones
We're familiar with children's play areas and, as they reach their teenage years, offspring are set to be offered their own screened off space within the garden, according to Karen Rogers in The English Garden. Separate buildings, fire pits in separate seated areas and clever planting or screening to mask noise for other garden users and neighbours plus the progression to adult treehouses are a great addition to any unique space.
Please call in to your local garden centre today to discuss your 2019 landscaping plans with us.