Creative Paving Solutions
Creative Paving Solutions, Paving Slabs, Porcelain, Sandstone, Travertine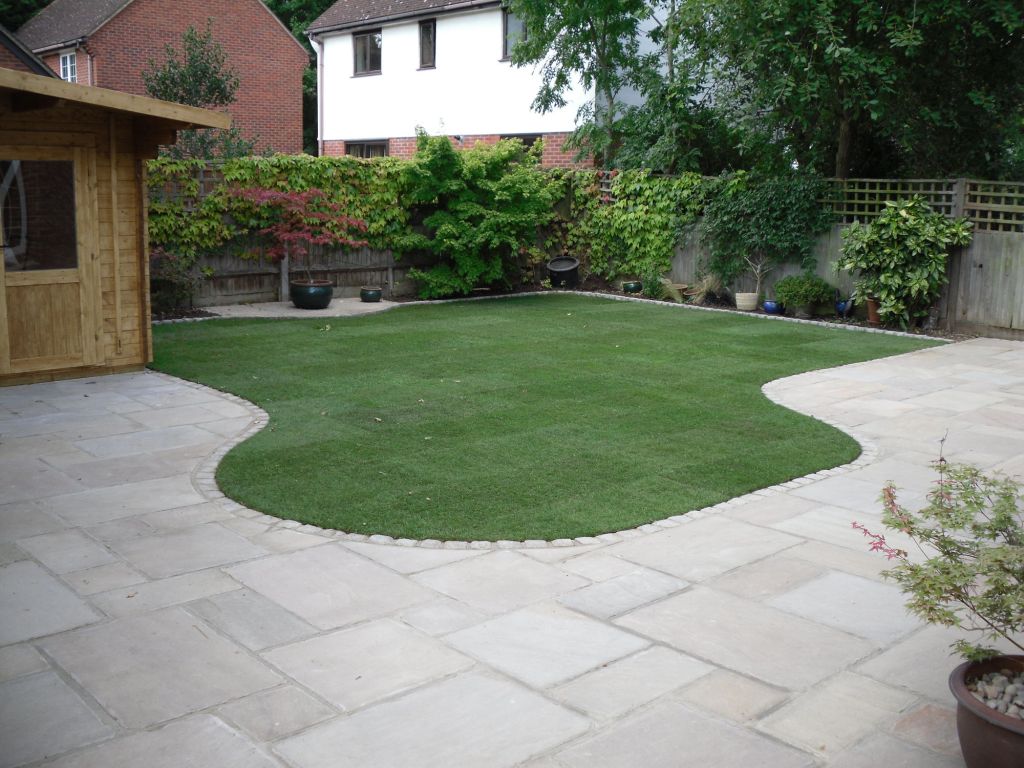 If you look out of the window and sigh then it's time to get active and take on some landscaping and gardening tasks this weekend.
Don't just mow the lawn and do a little weeding. Think about creative paving solutions.
Why settle for bland stretches of concrete or the paving that you've had for years?
It's spring, time of rejuvenation, rebirth and inspiration. As the trees and plants begin to blossom and delight us with colourful displays why not take this as a hint that you too can enliven any exterior space and make it one that you want to spend time in.
Grey 1970's concrete or elegant black porcelain?
Standard square paving or mixed project packs?
Sparse decoration or opulent travertine or marble?
The same as every other property in your road or unique sandstone paving?
A water feature highlighted by dead moss or "look at me" paving?
Do nothing or feel a walloping great sense of achievement?
We have an extensive and captivating range of creative paving solutions for you to savour and take away, and we deliver too.
Whether you opt for a visit to our experienced and knowledgeable team members in Tadley, Newbury or Windlesham you can enjoy confidence that we want your plans to see fruition. We'll help you every step of the way towards a functional, aesthetically pleasing, enduring and cost effective result. We love what we do and appreciate how creative paving solutions can transform how you feel in your outside spaces.
As you'd expect from a leading landscaping materials provider, we have all the best and biggest names to choose from.
Here are some tempting product examples:
Rivar - Modak 2.8 metre diameter circle.
Indian sandstone slabs, ethically sourced.
Lightly riven surface.
Unique.
Rich reds, pinks and brown hues.
Creative paving solutions don't come much more conveniently.
Features 1 centre circle and 3 outer rings.
An outstanding feature and/or focal point.
A wise long term landscaping investment.
One pack is just £345.
Stonemarket - Cordara Indian sandstone paving.
The light textured sawn surface optimises the aesthetic appeal of the material.
Hard wearing quartzitic sandstone paving.
Linear cut resembles wood – creative paving solutions with a surprise!
Pack size covers 10 metres squared in e.g. 1000 x 200 sandstone slabs.
Cordara sandstone paving is available in Iberian Oak and Nordic Ash.
£930 – Nordic Ash or £1000 for Iberian Oak packs in this slab size example.
Global Stone - Travertine paving:
For opulence and charm we recommend antiqued travertine paving.
The warm walnut product contains reds and plums.
Travertine can be utilised in exterior and interior spaces which allows uninterrupted flow.
Creative paving solutions with travertine make you the envy of the neighbourhood.
The material looks like it cost the proverbial arm and a leg but it's only £62.60 per square metre.
A project pack covers 7.68 metres squared.
Slab sizes are 400mm X 600mm in this example.

One weekend is all it takes to fall in love with your exterior again. Pop in, we've so much more to show you.