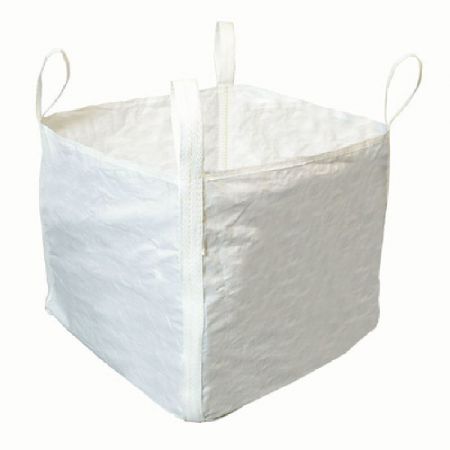 Bulk Bags
Bulk bags are known by a few different names such as Hippo bags, Ton Bags, Jumbo bags and FIBC.
FIBC Flexible Intermediate Bulk Containers are large bags that are used for the transport of bulk amounts of loose granular materials in our case sand, gravel, building materials and horticultural goods.
Easy to store, use and move they are very popular and reduce the amount of plastic that would be used if the materials were packed in smaller 25kg bags, typically one of our 900kg bulk bags saves 36 smaller 25kg bags being used.
However The Bulk Bags can only be used a limit number of times safely, as you can imagine lifting nearly a tonne of weight multiple times will have a detrimental effect on the integrity of the bag.
So what to do with the bags once they have been used?
There is no need for these bags to just end up in landfill, many customers use the bags as garden waste bags that can be dragged into the car when taking cuttings and trimmings to the tip, moving a large amount of light waste quickly and easily whilst keeping it contained.
These bags can be folded down and used as raised flower beds or cut up and used to line tubs or planters.
As a cover for garden furniture etc during the winter months.
Once the bag has been used and re-used there is still no need for it to end up in landfill as we are now able to recycle the bags locally. Simply bring your bag back to your local Rivar Sand and Gravel depot and we will recycle it.
Loose deliveries are always the best way to not use any plastic in your delivery but not always practical, goods are delivered on a tipper and tipped out, perfect for gravel onto driveways as half the work is done for you!
If you are in need of smaller amounts of landscaping or building materials and you want to limit your use of plastic you can always come and collect what you need from our bays. We have well stocked bays of soil, compost, gravel and building materials all ready for you to come and get. Simply bring your own bags, tubs or trailer and just pay for the weight that you have using our weigh bridge.
If you are unsure of the best option for you feel free to pop in or give us a call and we will be more than happy to help you.