Create Focus On Fabulous Flowerbeds With UK Gravels
UK Gravels, Moonstone, Topsoil Hampshire & Surrey, Cotswold Chippings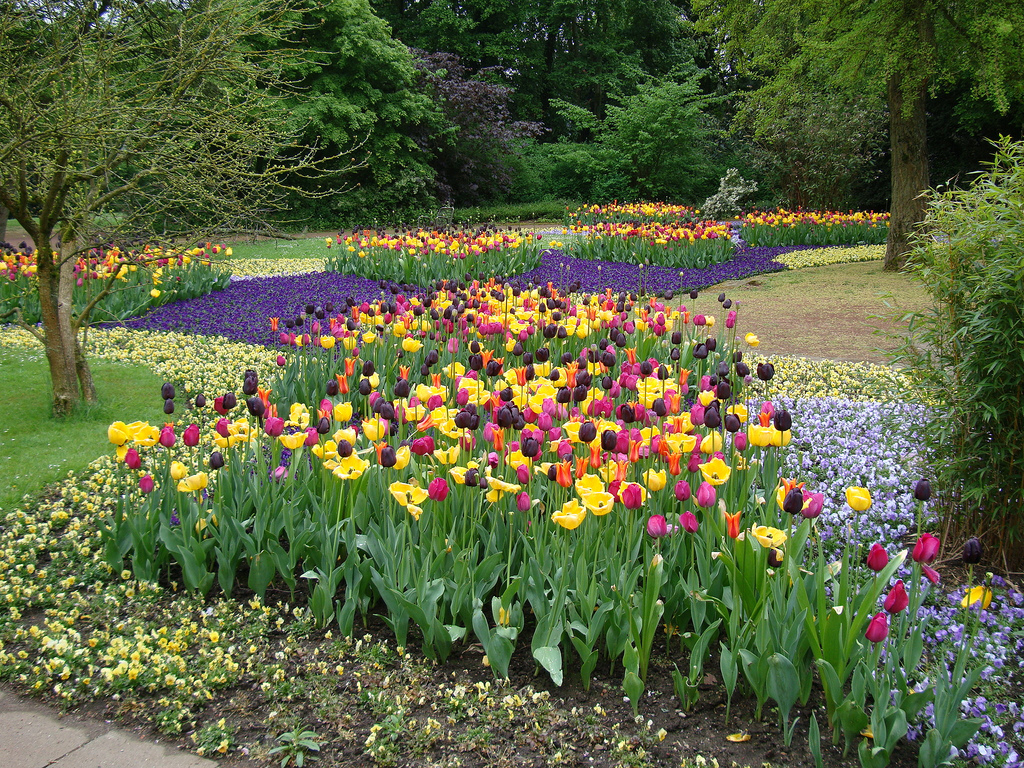 At Rivar Sand and Gravel we believe that preparation and the right choice of landscaping materials can make a significant difference to the performance and appeal of your exterior spaces.
Our friendly experts can help you to find the landscaping materials to prepare your borders and pots for plants and produce. We have all you need to take your winter weary external areas and restore them to captivating glory, that's before you consider the plants that you need to add this year.
From UK gravels to membranes to topsoil Hampshire, Berkshire and Surrey landscaping novices and old hands have us at their disposal.
If your soil is hard packed and uninspiring and the weeds have taken possession then read on. As you laze on your lounger in summer you'll be delighted that you took our advice and saved yourself unnecessary work. Prepare for success!
Topsoil
The soil you have in your garden or communal space may be tired. Just like humans it will thrive with an influx of nutrients. With the composts and topsoils that we stock you can encourage plants to thrive. The organic matter and nutrients in this uppermost layer of soil will also assist vegetable growth, lawn laying and sowing grass seed.
As you'd expect from a leading landscaping materials supplier our topsoils are competitively priced. A bulk bag of topsoil, screened down to 15mm costs just under £55 as does the bulk bag of topsoil and green compost which is best used for vegetables. For small amounts feel free to collect and for larger amounts we can deliver loose loads or bulk bags.
Minimal weeding
We urge you to make a small investment that offers huge rewards in your garden by laying a weed halting membrane over the soil. This will give you maximum lounging and entertaining time as your weeding responsibilities will be largely avoided. It's so easy to lay that we can't understand why anyone would choose to spend their time weeding to save a few pounds.
Aesthetics and drainage.
As UK gravel suppliers we have a wide variety of products to choose from. Gravel is one of the best landscaping materials for drainage purposes and happily it comes in numerous attractive sizes, shapes and textures. Gravel discourages snails and slugs who may try to munch their way through your plants and it is far more exciting than bare soil.
Here are a few classic and locally sourced UK gravels to consider:
20mm Toffee Gravel is flint gravel quarried in the Thames Valley. It has a rich colouring and it is a firm favourite with customers.
Moonstone Gravel is available in 10mm and 20mm. The mixture of black, white, brown and grey flint stones is enchanting. 10mm Moonstone Gravel contains less brown.
Cotswold Chippings are irresistible. They're angular, traditional and possess elegance.
South Cerney Gravel is semi rounded 10mm and 20-5mm and again, hugely popular.
Pop in or give us a call, we've many more tips and ideas to share.