Beachside Paving
sandstone, paving, landscape supplies, inspiration for your garden, stonemarket, berkshire landscape supplies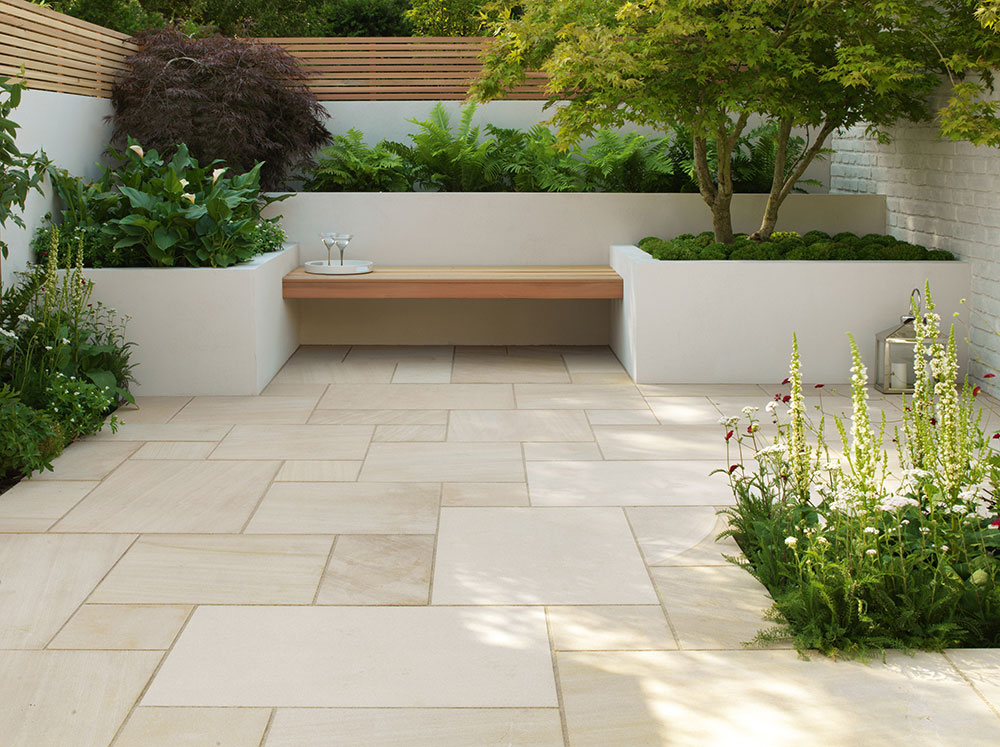 Beachside is a sandstone paving from the Stonemarket range. With a biscuit coloured grain running through each slab this paving has a lovely depth to it.
The granular appearance and beautiful tones helps this blend seamlessly with its surroundings, and diamond sawn edges gives the finished stone a natural elegance.
The Paving is available in project packs covering 11.7m² which include the following sized slabs -
10 x 855 x 570mm
13 x 570 x 570mm
11 x 570 x 285mm
10 x 285 x 285mm
Laying patterns are available and part packs can also be purchased to complete your bespoke garden design.
Beachside is also available in Setts these are also sawn on all six sides but then tumbled to give a gentle finish. The Setts co-ordinate perfectly with the Beachside paving allowing you to incorporate your driveway seamlessly into your garden design.